Condition: New
Range of Spindle Speed(r.p.m): 1 – 24000 rpm
Positioning Accuracy (mm): 0.01 mm
No. of Spindles: Single
Working Table Size(mm): 1300x2500x255
Machine Type: CNC Router
Travel (X Axis)(mm): 1300 mm
Travel (Y Axis)(mm): 2500 mm
Repeatability (X/Y/Z) (mm): 0.01 mm
Spindle Motor Power(kW): 3.2-5.5
CNC or Not: CNC
Voltage: 220V/380V 50 / 60 HZ
Dimension(L*W*H): 1300*2500*255mm
Power (kW): 5
Weight (KG): 1350
Control System Brand: NC Studio, Mach3, DSP, RichAuto
Warranty: 2 years
Key Selling Points: Remote Monitoring
Applicable Industries: Hotels, Garment Shops, Building Material Shops, Manufacturing Plant, Food & Beverage Factory, Farms, Restaurant, Home Use, Retail, Printing Shops, Construction works , Energy & Mining, Advertising Company
Machinery Test Report: Provided
Video outgoing-inspection: Provided
Warranty of core components: 1 Year
Core Components: Motor, Gear, PLC, screw
Product name: cnc wood 3d router aluminium plastics engraver machine for milling
Working area: 1300x2500mmx255mm
Control system: DSP/ NC studio /Mach 3 controller
Driver motor: CZPT 450B,500B motor, MA860H driver
Spindle: 3.2kw HQD water or air cooling spindle
Transmission: ZheJiang CZPT 20mm guide rails, ZheJiang TBI Ball Screw
Table: Aluminum table with T-slot
Inverter: BEST
Dust cover: yes, for protecting rack and pinion
Application: for wood funiture making
After-sales Service Provided: Free spare parts
Local Service Location: None
After Warranty Service: Video technical support, Online support, Spare parts, Field maintenance and repair service
Showroom Location: None
Marketing Type: New Product 2571
Certification: CE
Packaging Details: 1325 cnc wood 3d router aluminium plastics engraver machine for milling:standard export plywood case
1325 cnc wood 3d router aluminium plastics engraver machine for milling Main Feature1. Single head engraving relief engraving.
2. Two machine heads can process at the same time,it can also be used alone, 2 times increasing in efficiency.3. Double end ball screw and guide rail is imported from German. The adoption of the breakpoint memory ,which can guarantee that there is no stop in the accident(power off) or the next day can process.4. Gantry movement,firm and durable,the remarkabke features are that there exists no distortion after long time use and the precise positioning accuracy.
Specification
| | |
| --- | --- |
| Model | GC1325 |
| X,Y,Z Traveling Positioning Accuracy | ≤0.05mm |
| X,Y,Z Repositioning Accuracy | ≤0.05mm |
| Table Surface | Aluminum T-slot Table |
| Frame | cast aluminum |
| transmission | Z BALL SCREW |
| RAIL | Y axis :square rail, Factory Directly Supply FS10 CAR AC COMPRESSOR for CZPT fs-10 10-160-57117 X.Y round rail |
| Spindle | HQD 3.2kw water-cooling spindle |
| Spindle rotationg Speed | 0-24000RPM |
| Drive Motors | Stepper |
| Working Voltage | AC220V/50HZ |
| Operating System | NC studio |
| Command Language | G code, u00, mmg, PLT, HPG |
| Software Compatibility | Type3 or Wentai (ArtCUT), or ArtCAM |
Advantage
1. Liner square guide rail, which can adjust gap and can change track, whose life laser more than 10 years, and with comprehensive performance;
2. Cast iron platform with the box structure ensure high rigidity and precision;
3. Perfect performance, high power spindle motor, low noise, strong engraving;
4. Have power restored, power outages continued carving, processing time forecast
5. Large cutting power can elaborately carve a jagged .smooth clear bottom.6. The machine's stability is perfect.
ApplicationWoodFurniture Industry:
Wave Plate, fine pattern, antique furniture, wooden door, screen, craft sash, composite gates,cupboarddoors, interior doors, sofa legs, headboards and so on.
Advertising Industry: advertising identification, sigh making, Acrylic engraving and cutting, crystal word making,blaster molding,and other advertising materials derivatives making.Die Industry:A sculpture of copper, aluminum, iron and other metal molds, as well as artificial marble, sand, Household air compressor industrial grade large 380V high pressure air pump small 220V air compressor spraying real stone paint plastic sheeting,PVCpipe, wooden planks and other non-metallic mold.Sample
Company InformationHangZhou GoodCut CNC Machinery Co.,Ltd.
GoodCut has Purchasing department, The design department, The production department, Quality inspection department, packaging and transportation department, The sales department, After sales service department.
We can offer highest quality machine, and competitive price.
Mainly manufacture and sale cnc router, laser engraving, marking, cutting machine, wood lathe machine, fiber cutting machine, plasma cutting machine, 3D scanner etc.HangZhou GoodCut CNC Machinery Co., Ltd.
The meaning of "GoodCut" brand: Good Quality, Good Price, Good Service
Good Quality
1. 15 engineers with more than 10 years rich working experience, manufacture high precision machines;
2. Three-day 72-hour testing machine inspection, after confirming that the machine has no quality problems, then it will be shipped;
3. 4 QC staffs do strict evaluations on in-coming inspections, in-process inspections and final inspections.
Good Price
1. GoodCut manufactures about 50 sets of machines per month, with a large sales volume. We have long-term cooperation with parts suppliers, can get advantageous prices of parts, so that the price of machine is very competitive;
2. GoodCut aims to develop long-term cooperation with new and regular customers, and to give customers the best prices with the most sincere attitude.
Good Service
1. English manual and video for machine using and maintaining, explaining the operation steps in detail;
2. Professional after-sales service staffs, providing 24-hour online service; Titanium Steel Couple Ring Loop 4mm6mm Tungsten Carbide Wedding Band Thin Groove Engagement Ring
3. Provide free technical training and factory field operation teaching to eliminate customer worries.
welcome to contactMax Zhang
HangZhou GoodCut CNC Machinery Co.,Ltd.
Mobile/Whatsapp/ :
E-mail: goodcut3 AT goodcutcnc.com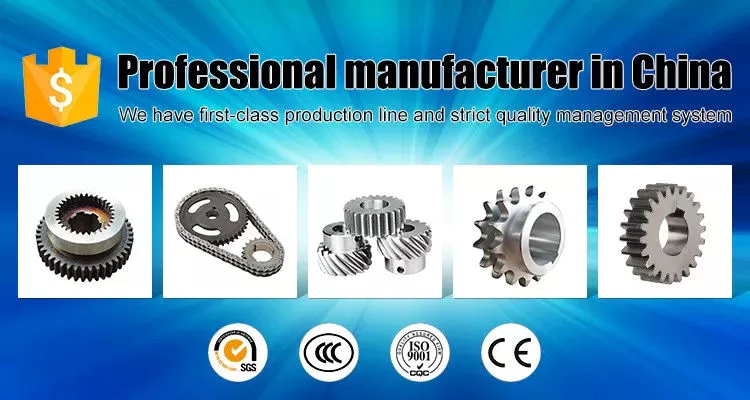 The Difference Between Planetary Gears and Spur Gears
A spur gear is a type of mechanical drive that turns an external shaft. The angular velocity is proportional to the rpm and can be easily calculated from the gear ratio. However, to properly calculate angular velocity, it is necessary to know the number of teeth. Fortunately, there are several different types of spur gears. Here's an overview of their main features. This article also discusses planetary gears, which are smaller, more robust, and more power-dense.
Planetary gears are a type of spur gear
One of the most significant differences between planetary gears and spurgears is the way that the two share the load. Planetary gears are much more efficient than spurgears, enabling high torque transfer in a small space. This is because planetary gears have multiple teeth instead of just one. They are also suitable for intermittent and constant operation. This article will cover some of the main benefits of planetary gears and their differences from spurgears.
While spur gears are more simple than planetary gears, they do have some key differences. In addition to being more basic, they do not require any special cuts or angles. Moreover, the tooth shape of spur gears is much more complex than those of planetary gears. The design determines where the teeth make contact and how much power is available. However, a planetary gear system will be more efficient if the teeth are lubricated internally.
In a planetary gear, there are three shafts: a sun gear, a planet carrier, and an external ring gear. A planetary gear is designed to allow the motion of one shaft to be arrested, while the other two work simultaneously. In addition to two-shaft operation, planetary gears can also be used in three-shaft operations, which are called temporary three-shaft operations. Temporary three-shaft operations are possible through frictional coupling.
Among the many benefits of planetary gears is their adaptability. As the load is shared between several planet gears, it is easier to switch gear ratios, so you do not need to purchase a new gearbox for every new application. Another major benefit of planetary gears is that they are highly resistant to high shock loads and demanding conditions. This means that they are used in many industries.
They are more robust
An epicyclic gear train is a type of transmission that uses concentric axes for input and output. This type of transmission is often used in vehicles with automatic transmissions, such as a Lamborghini Gallardo. It is also used in hybrid cars. These types of transmissions are also more robust than conventional planetary gears. However, they require more assembly time than a conventional parallel shaft gear.
An epicyclic gearing system has three basic components: an input, an output, and a carrier. The number of teeth in each gear determines the ratio of input rotation to output rotation. In some cases, an epicyclic gear system can be made with two planets. A third planet, known as the carrier, meshes with the second planet and the sun gear to provide reversibility. A ring gear is made of several components, and a planetary gear may contain many gears.
An epicyclic gear train can be built so that the planet gear rolls inside the pitch circle of an outer fixed gear ring, or "annular gear." In such a case, the curve of the planet's pitch circle is called a hypocycloid. When epicycle gear trains are used in combination with a sun gear, the planetary gear train is made up of both types. The sun gear is usually fixed, while the ring gear is driven.
Planetary gearing, also known as epicyclic gear, is more durable than other types of transmissions. Because planets are evenly distributed around the sun, they have an even distribution of gears. Because they are more robust, they can handle higher torques, reductions, and overhung loads. They are also more energy-dense and robust. In addition, planetary gearing is often able to be converted to various ratios.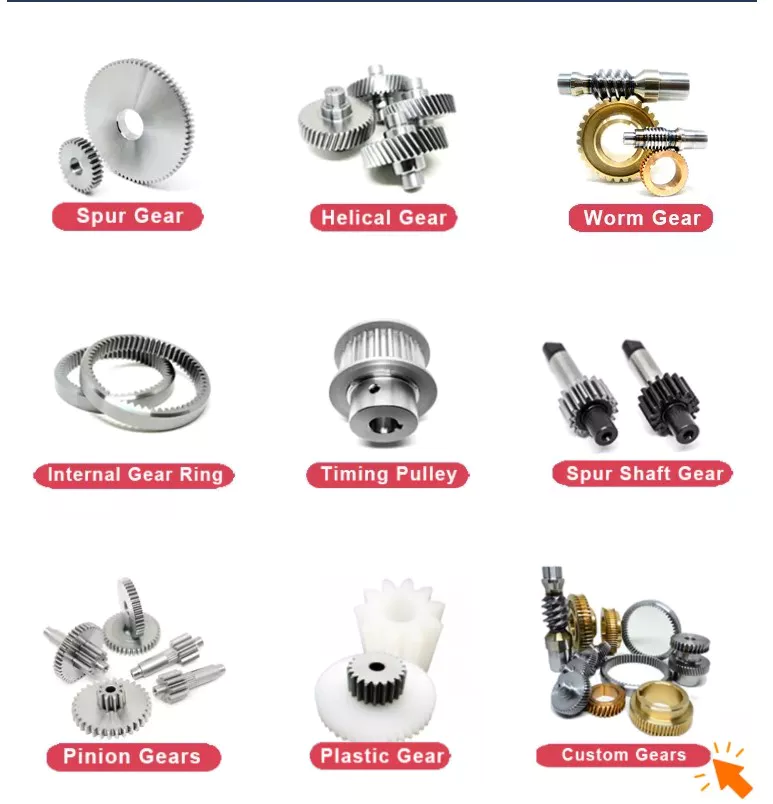 They are more power dense
The planet gear and ring gear of a compound planetary transmission are epicyclic stages. One part of the planet gear meshes with the sun gear, while the other part of the gear drives the ring gear. Coast tooth flanks are used only when the gear drive works in reversed load direction. Asymmetry factor optimization equalizes the contact stress safety factors of a planetary gear. The permissible contact stress, sHPd, and the maximum operating contact stress (sHPc) are equalized by asymmetry factor optimization.
In addition, epicyclic gears are generally smaller and require fewer space than helical ones. They are commonly used as differential gears in speed frames and in looms, where they act as a Roper positive let off. They differ in the amount of overdrive and undergearing ratio they possess. The overdrive ratio varies from fifteen percent to forty percent. In contrast, the undergearing ratio ranges from 0.87:1 to 69%.
The TV7-117S turboprop engine gearbox is the first known application of epicyclic gears with asymmetric teeth. This gearbox was developed by the CZPT Corporation for the Ilyushin Il-114 turboprop plane. The TV7-117S's gearbox arrangement consists of a first planetary-differential stage with three planet gears and a second solar-type coaxial stage with five planet gears. This arrangement gives epicyclic gears the highest power density.
Planetary gearing is more robust and power-dense than other types of gearing. They can withstand higher torques, reductions, and overhung loads. Their unique self-aligning properties also make them highly versatile in rugged applications. It is also more compact and lightweight. In addition to this, epicyclic gears are easier to manufacture than planetary gears. And as a bonus, they are much less expensive.
They are smaller
Epicyclic gears are small mechanical devices that have a central "sun" gear and one or more outer intermediate gears. These gears are held in a carrier or ring gear and have multiple mesh considerations. The system can be sized and speeded by dividing the required ratio by the number of teeth per gear. This process is known as gearing and is used in many types of gearing systems.
Planetary gears are also known as epicyclic gearing. They have input and output shafts that are coaxially arranged. Each planet contains a gear wheel that meshes with the sun gear. These gears are small and easy to manufacture. Another advantage of epicyclic gears is their robust design. They are easily converted into different ratios. They are also highly efficient. In addition, planetary gear trains can be designed to operate in multiple directions.
Another advantage of epicyclic gearing is their reduced size. They are often used for small-scale applications. The lower cost is associated with the reduced manufacturing time. Epicyclic gears should not be made on N/C milling machines. The epicyclic carrier should be cast and tooled on a single-purpose machine, which has several cutters cutting through material. The epicyclic carrier is smaller than the epicyclic gear.
Epicyclic gearing systems consist of three basic components: an input, an output, and a stationary component. The number of teeth in each gear determines the ratio of input rotation to output rotation. Typically, these gear sets are made of three separate pieces: the input gear, the output gear, and the stationary component. Depending on the size of the input and output gear, the ratio between the two components is greater than half.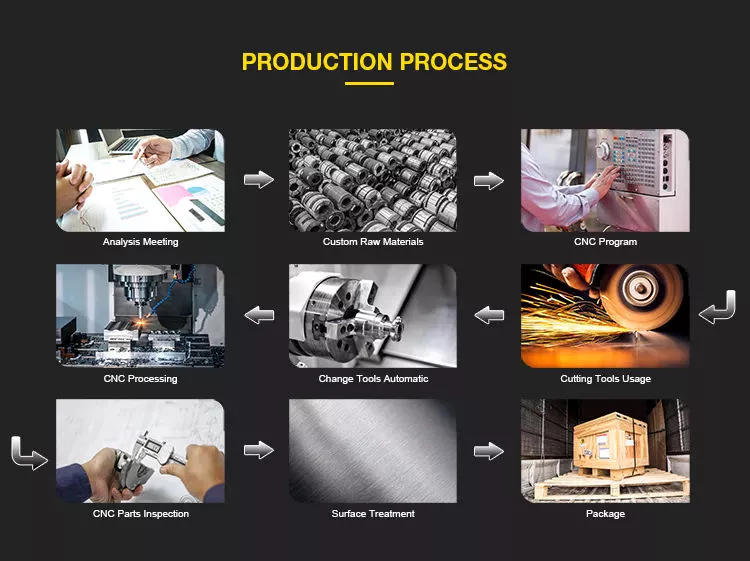 They have higher gear ratios
The differences between epicyclic gears and regular, non-epicyclic gears are significant for many different applications. In particular, epicyclic gears have higher gear ratios. The reason behind this is that epicyclic gears require multiple mesh considerations. The epicyclic gears are designed to calculate the number of load application cycles per unit time. The sun gear, for example, is +1300 RPM. The planet gear, on the other hand, is +1700 RPM. The ring gear is also +1400 RPM, as determined by the number of teeth in each gear.
Torque is the twisting force of a gear, and the bigger the gear, the higher the torque. However, since the torque is also proportional to the size of the gear, bigger radii result in lower torque. In addition, smaller radii do not move cars faster, so the higher gear ratios do not move at highway speeds. The tradeoff between speed and torque is the gear ratio.
Planetary gears use multiple mechanisms to increase the gear ratio. Those using epicyclic gears have multiple gear sets, including a sun, a ring, and two planets. Moreover, the planetary gears are based on helical, bevel, and spur gears. In general, the higher gear ratios of epicyclic gears are superior to those of planetary gears.
Another example of planetary gears is the compound planet. This gear design has two different-sized gears on either end of a common casting. The large end engages the sun while the smaller end engages the annulus. The compound planets are sometimes necessary to achieve smaller steps in gear ratio. As with any gear, the correct alignment of planet pins is essential for proper operation. If the planets are not aligned properly, it may result in rough running or premature breakdown.



editor by Cx2023-07-13